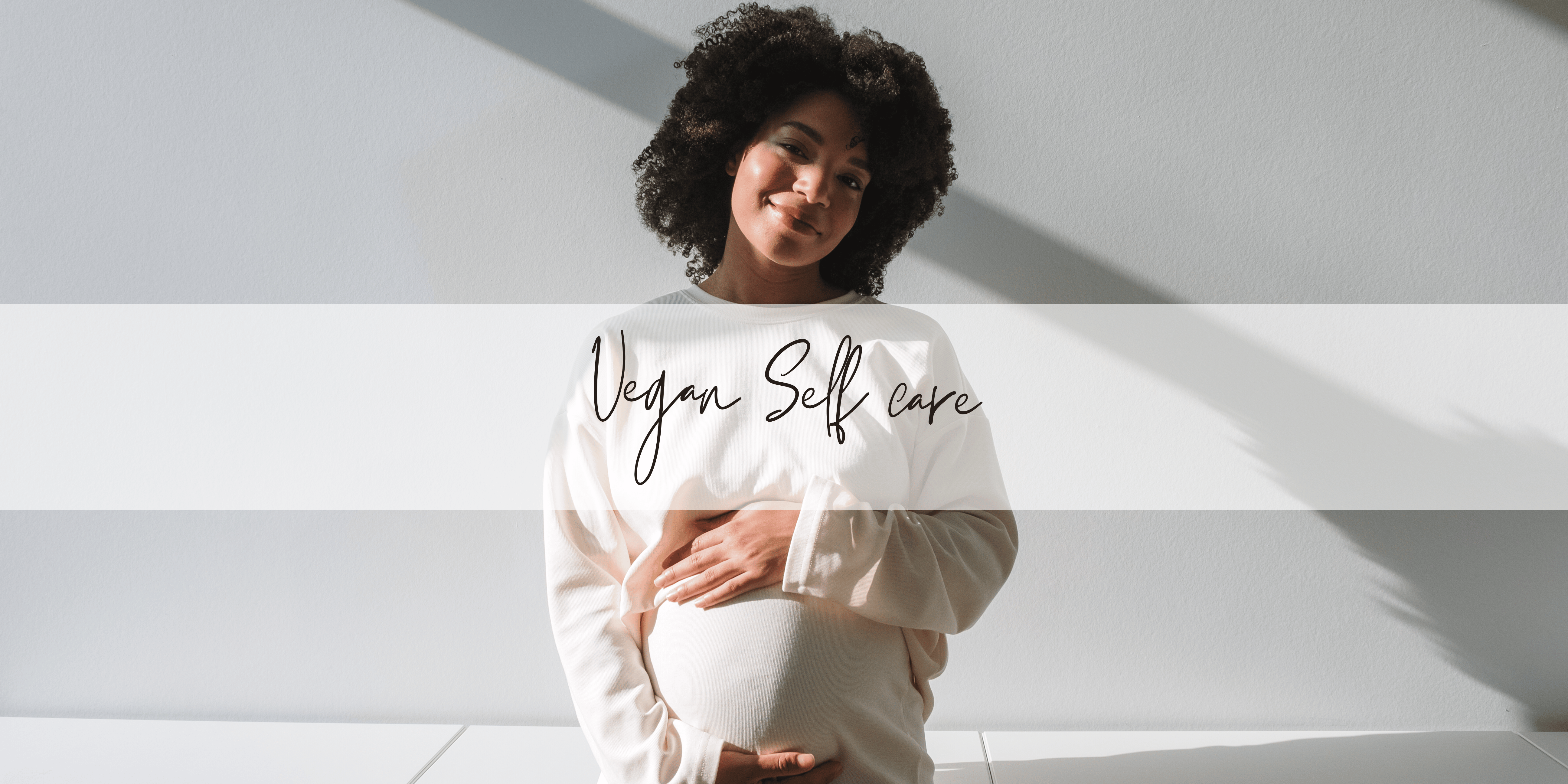 TNC's Ultimate Pregnancy Self-care Guide: The Vegan edition
Pregnancy is an exciting and pivotal time in anyone's life and with so many new things to consider we want to help you out when it comes to making conscious choices with your self care routine.
Whether you're vegan and looking for vegan pregnancy products or not ready to ditch le steak frites but want to introduce vegan beauty products into your pregnant life, our vegan pregnancy self care guide is for you.
Why Veganuary?
Veganuary is a global movement involving a 31-day plant-based pledge to help the planet. We can all do our part by abstaining from eating animal-derived products and purchasing products that were tested on animals or that contain animal-derived ingredients. 
Our vegan brands ensure their products are free from animal-derived raw materials – such as beeswax, carmine, allantoin, gelatin, honey, lanolin  or ambergris. They have not been tested on animals, and not sold in countries where animal testing is mandatory.
We hope our guide of vegan products will make things easier and more enjoyable when looking after you this January.
Skincare
Tired, puffy eyes?
Pregnancy can cause lots of sleepless nights, so a soothing eye cream is an essential – particularly since you'll be cutting down on caffeine! 
Franklin & Whitman's vitamin C Eye serum is what you need in your life to help soothe puffiness and dark circles. It comes in a glass bottle with a metal roller ball which provides a cooling effect while using it.
 Pigmentation issues?
Skin discoloration is extremely common at all stages of pregnancy, affecting about 90 percent of expectant women. It's due to a condition called melasma or chloasma. The good news is most pigmentation issues fade in the months after giving birth but if you are feeling conscious about it there are ways to reduce the appearance of pigmentation on the body by regularly using a good turmeric body scrub, our favourite is this one from Anne's Apothecary. 
For facial discolouration issues we also love Moo Goo's bakuchiol. A plant based alternative for retinol, giving great results while also being pregnancy safe unlike standard retinol. 
Dry Lips?
You may notice you have dryer, more chapped lips while pregnant. This tends to be because your body needs extra hydration during this time and can easily be remedied by upping your water intake. You can help relieve dry lips by using a moisturising lip scrub like this Anne's Apothecary one which allows the oil to penetrate deep into the skin making it soft and supple while giving a rosey glow to your lips. Finish your lip care off with a dab of our hero vegan product Skin Sapiens Baby Balm a multipurpose balm for all of your dry bits, free from lanolin and beeswax and great for baby too! 
Itchy, flaky skin?
Your growing uterus causes the skin around the belly to stretch and hormone changes can cause your skin to lose elasticity and moisture as it stretches and tightens to accommodate a growing belly. This can lead to flaking skin and itchiness which tends to be worse on your tummy and legs. DayLily's belly oil and body cream duo can help keep your skin moisture levels up. If you do take a bath make sure it's not too hot and at the recommended safe temperature for pregnancy, using a nourishing bath oil like this one from Balmonds will also prevent your skin from drying out.
Care for down there...
Preparing your perineum during pregnancy will help the muscle and skin to stretch more easily during vaginal birth and doing regular perineal massages before birth from 34 weeks has been shown to aid with faster recovery if you do suffer any perineal trauma. It also helps to prepare you for the feeling of pressure and stretching that you will feel during the birth. MBH's vegan friendly perineal oil absorbs nicely into the skin and has the added bonus of an environmentally friendly glass bottle.
Haircare
Hair has a mind of it's own during pregnancy and it's likely to grow at a faster rate. For some women their hair has never looked better than in pregnancy and on the other end of the spectrum other women may experience dry hair and increased hair fall. The rise in levels of the oestrogen hormone can cause these varying experiences. Sukin's chemical free natural balance shampoo and conditioner helps to keep your hair healthy and we swear by using a nourishing hair oil like DayLily's dry touch oil massaged into the scalp 2-3 times a week to help in preventing postpartum hair loss. 
Healthcare
Water retention and swelling?
Pregnant feet have a tough time with extra liquid making them swell up and sweat. 
Bloom & Blossom have pulled it out of the bag with their vegan feet & leg spray which is also cruelty free. It soothes, cools and conditions tired legs and feet – just what the doctor ordered for exhausted, aching pregnant ladies.
Pregnancy teas
It's so important to find time to relax and make yourself feel good when you're expecting and there's no better way to do this than with a nice hot cuppa. Bloom & Bambi have the perfect blends for you to try all formulated especially for pregnancy - we love Sleeping beauty! 
Pregnancy bath soak
Although we don't recommend taking hot baths during pregnancy. A short soak at the recommended safe temperature for pregnancy can go a long way in helping you to feel weightless and relax. Hatch have created a nourishing Mama Calm Himalayan sea salt soak to which will leave your skin feeling like a baby's bottom. 
Keeping your iron up
Being pregnant can mean that your body has to work harder to produce enough iron for the increased blood volume. A lack of iron can very easily lead to fatigue which is the last thing you need when preparing for your new arrival. Thankfully Better You have created handy pocket sized sprays which means you can supplement on the go. We really love the Better You iron spray which is kind on the digestive system and perfect for vegans.
And that concludes our Pregnancy self care guide: The Vegan Edition. Hopefully we've shown that you don't need to compromise your values when you're pregnant and want to feel fab while doing your bit for our planet. After all, being kind to our planet is another way of keeping our world safer for your new baby.
The Importance of Tea During pregnancy
When you find out you are pregnant for the first time, you need to educate yourself on the journey ahead and make lifestyle changes. For example, you suddenly care more about nutrition, vitamin int...
Read more