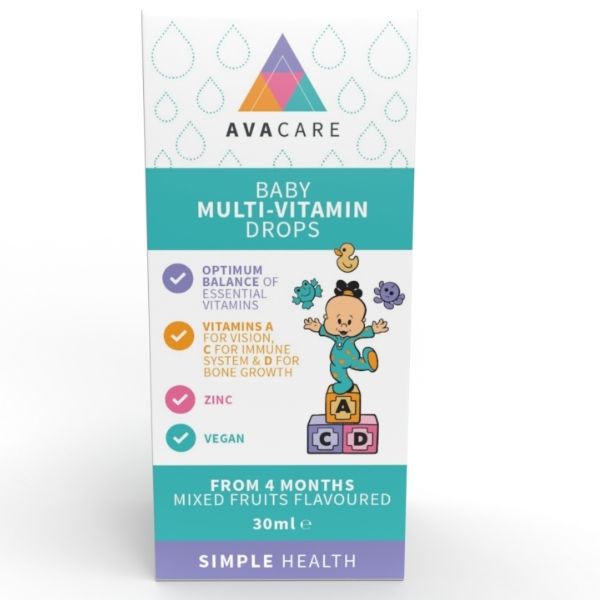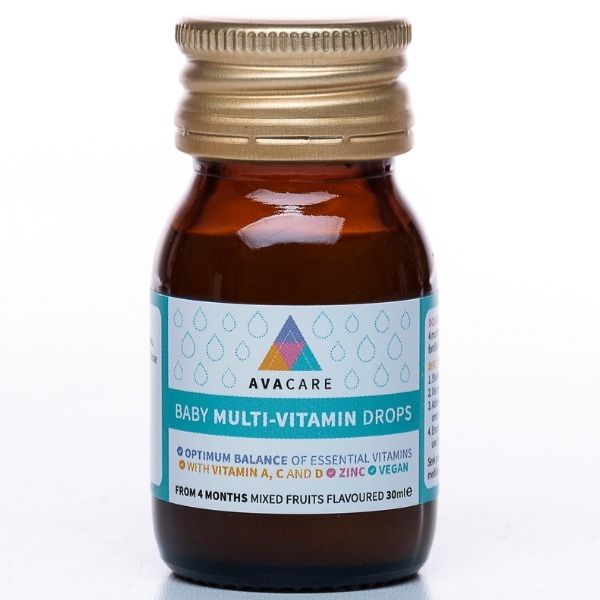 The Avacare's Baby Muli-vitamins Drops supplement contains what your baby needs:
During their first years of lives, babies immune system, growth and development need the help from certain nutrients to support them.
Vitamin D3 is essential for your baby's bones, teeth and muscle growth and development.
Vitamin A strengthens immune system and helps to maintain normal vision & skin.
Vitamin C plays a crucial role in supporting your baby's immune system and absorbing dietary iron.
Vitamin B1, B2, B5 & B6 are essential for energy release and support cognitive development.
Vitamin B12 and Folic Acid help in the process of cell division which is required for their growth.
Vitamin B3 contribute to normal energy relief and cognitive function.
Zinc supports normal immune system, normal cognitive function and is essential for growth.
Biotin helps promoting healthy skin, hair and nerves.
Important Information
Not suitable for children under 4 months. Do not exceed the recommended daily dose.
Once opened, use within 3 months.
Do not use if bottle seal is broken or missing. Store in a cool dry place.
Food Supplements should not be used as a substitute for a varied and balanced diet and healthy lifestyle.
Choose options