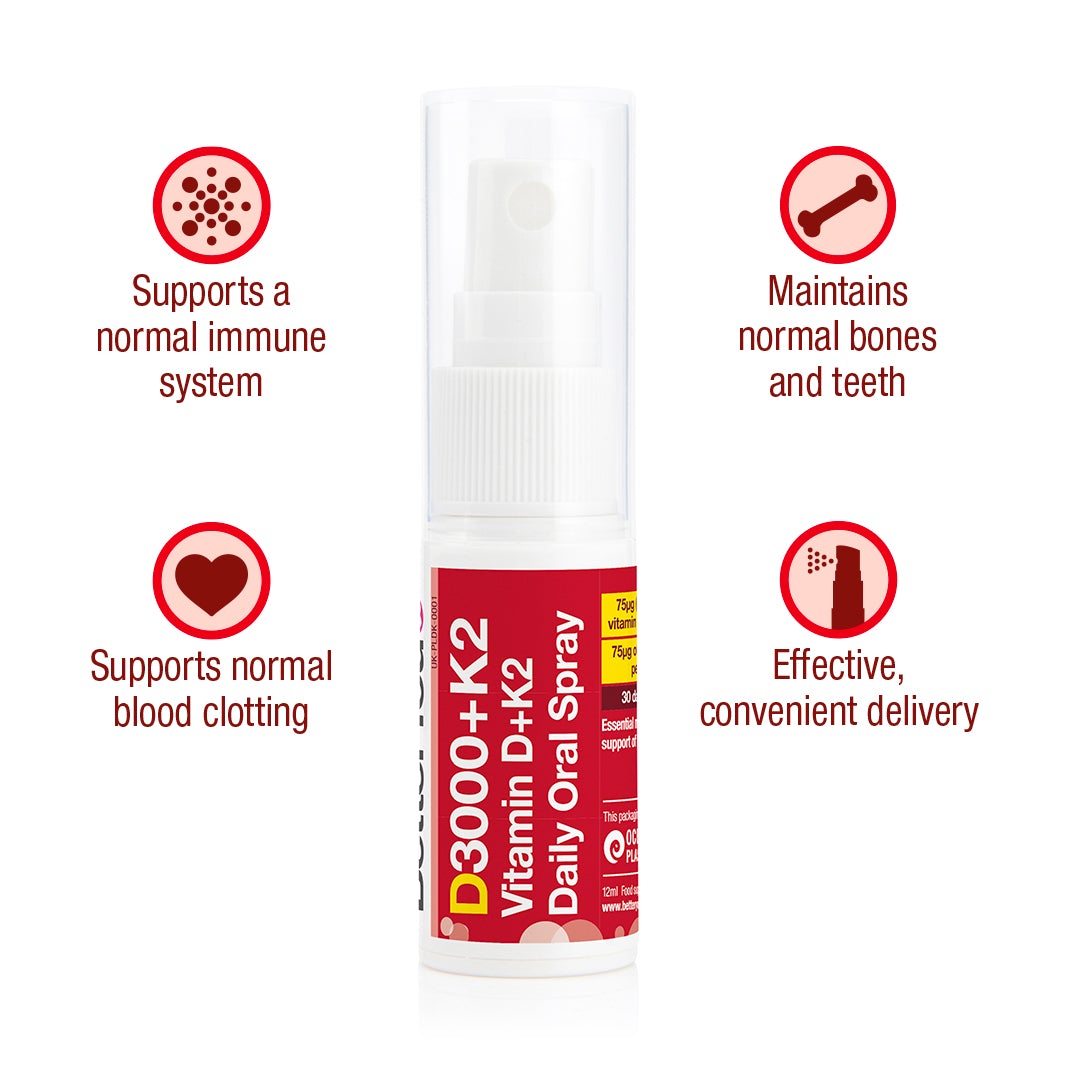 BetterYou D3000 + K2 Vitamin D Oral Spray is a highly absorbent oral spray providing 3000iu of vitamin D3 and 75ug Vitamin K2. 
Formerly DLux+ Vitamin D and K2 Oral Spray, D3000 + K2 Vitamin D Oral Spray contains Vitamin D and Vitamin K2 that work synergistically with each other to ensure that calcium is directed out of the arteries and into the bones where it helps improve bone density. Without enough vitamin K2 calcification within the arteries can occur, increasing the risk of heart disease.
BetterYou have sourced a bioavailable and stable form of K2 MK-7 which can be easily utilised by the body. The form of K2 has been derived from flowers and we can guarantee purity of the active form of K2.
D3000+K2 Vitamin Oral Spray
Sale price

$13.00
Regular price
Choose options