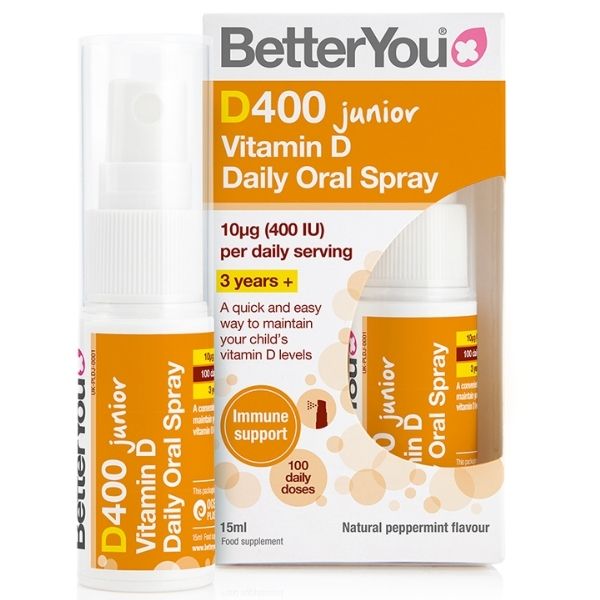 BetterYou DLux Junior daily vitamin D oral spray is a convenient, fuss-free way to boost your child's vitamin D levels. Suitable for children aged 3 years and above.
Delivering the government recommended dose of 400IU (10μg) per spray, DLux Junior provides the optimal dose of vitamin D to support a child's development.
Formulated to provide optimal nutritional delivery, each spray provides the vitamin D in micro-sized droplets that coat and permeate the soft-tissue of the inner cheek, delivery the essential nutrients into the rich vein system below. This allows the formulation to quickly enter the bloodstream for optimal absorption.
The oral spray delivery method helps boost your child's vitamin D levels in a convenient and fuss-free way – No water. No tablets. No fuss.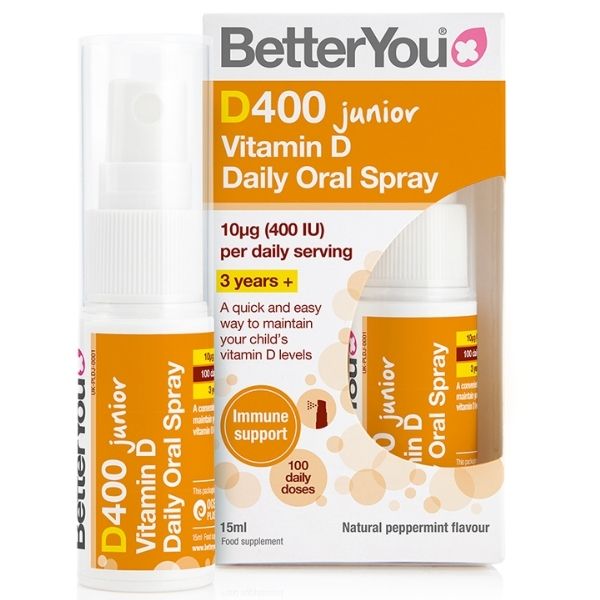 DLux D400 Junior Vitamin D Spray 400iu 15ml
Sale price

$7.00
Regular price
Choose options