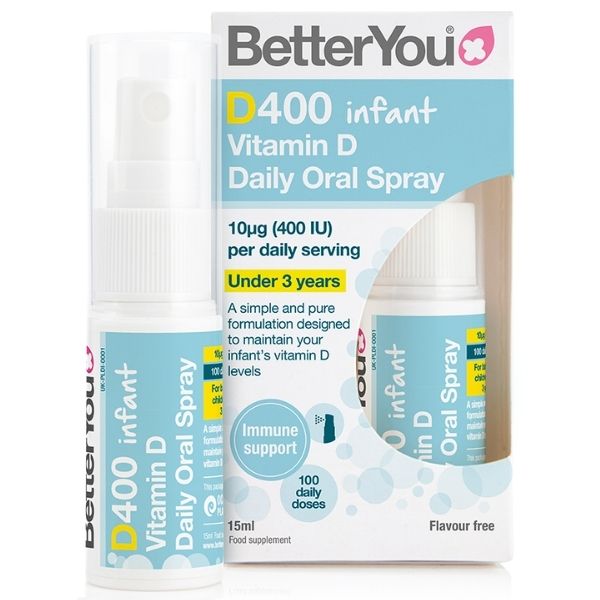 BetterYou DLux Infant Vitamin D Oral Spray is gentle formulation of coconut oil and vitamin D, specially formulated for children from birth to 3 years.
Developed specifically with your little one's in mind, DLux Infant provides the government recommend dose of vitamin D (400iu) in a gentle and pure formulation - Without unnecessary sugars, bulking agents or artificial flavourings.
Formulated to provide optimal nutritional delivery, each spray provides the vitamin D in micro-sized droplets that coat and permeate the soft-tissue of the inner cheek, delivery the essential nutrients into the rich vein system below. This allows the formulation to quickly enter the bloodstream for optimal absorption.
A great-tasting and convenient method of supplementation for infants and young children – No water. no tablets. no fuss.
Choose options