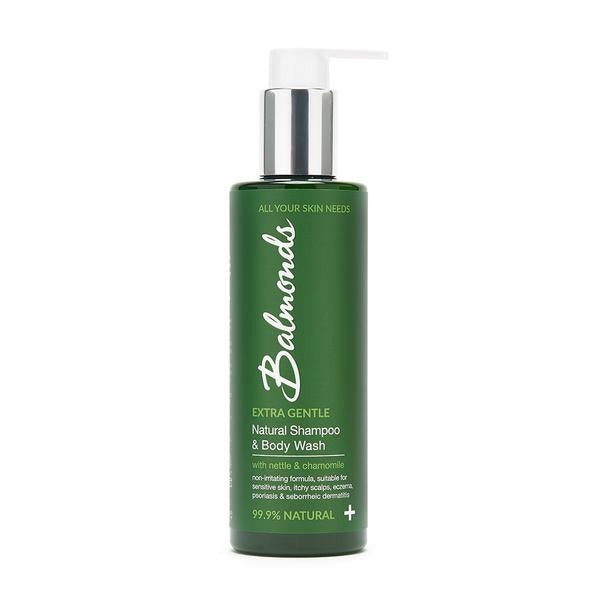 Mild, unperfumed, soap and SLS-free cleanser for hair and body.
A two-in-one product that's non-irritating natural hair care shampoo and a body wash for sensitive skin.
Care for hair, scalp and body without aggravating dry skin conditions.
It's suitable for all ages (from 6 weeks), skin types and anywhere on the body.
Our Natural Shampoo & Body Wash doesn't contain any of the irritating synthetic nasties those with allergy-prone skin might want to avoid.
Recommendations for use
You can use it in the shower as a soap-free hand or face wash.
As a super-mild body and hair wash for little ones with sensitive skin.
The Lemongrass essential oil is a potent anti-inflammatory and anti-fungal essential oil, making it great to clean between toes, crotches and other body crevices.
Whether you're using it as a body wash or a shampoo, you only need a small amount! Because it's made with high quality natural ingredients, without any cheap fillers to bulk it out, a little goes a very long way.
Made from sustainable, natural and raw ingredients which respect the Earth as much as they care for your hair. Which also means that our two-in-one shampoo is at least 99.9% natural!
Our Natural Shampoo & Body Wash features our special blend of biodynamic herbal tinctures - nettle, calendula, chamomile and chickweed.
We also use natural herbal extracts and essential oils as preservatives - honeysuckle, sweet basil, clove and lemongrass - which give it a sweet, fresh, citrus scent.
Based on gentle, plant-based cleansers that are biodegradable, non-ionic surfactants derived from sugar, corn, soy, castor oil and coconut. These gently lift dirt and grease from the hair without stripping the natural oils from the skin or irritating the scalp, avoiding the flakiness and dryness associated with synthetic detergents.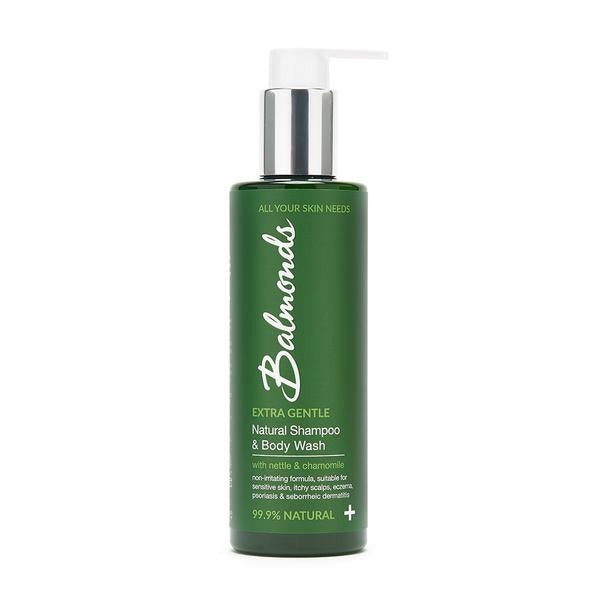 Natural Shampoo & Body Wash 200ml
Sale price

$19.00
Regular price

$24.00
Choose options