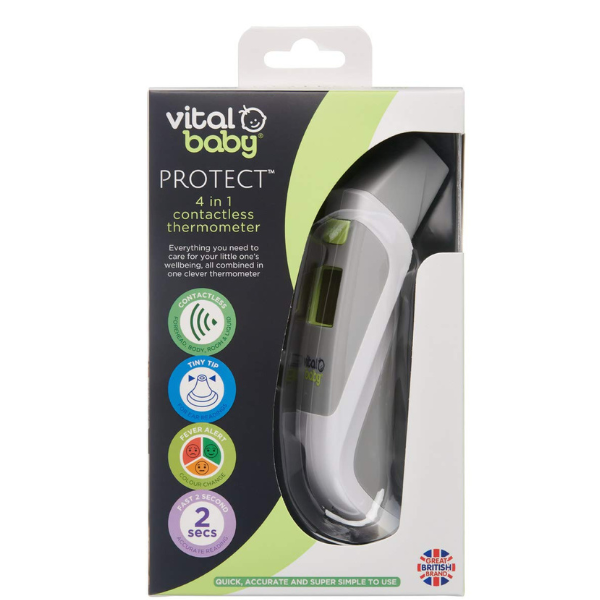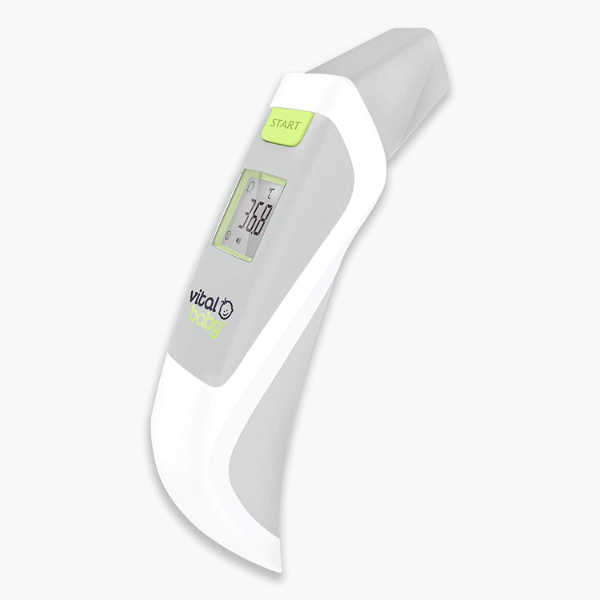 The Vital Baby Protect 4-in-1 contactless thermometer is quick, accurate and super simple to use. By using innovative infra-red technology, it can detect temperature in only 2 seconds and provides clear results on its large digital display. A clever fever alert function changes the colour of the display for total clarity.
Key features:
Different modes provide ultimate peace of mind during the day, night or even at bath or feeding times.
Forehead mode offers a discreet way to take temperature readings without having to disturb or wake a baby, perfect for undisturbed baby sleep, or wriggly toddlers.
Ear mode can be used by removing the cover, revealing a tiny and precise tip, suitable for all ages from new-born to adult.
Room mode takes accurate air temperature readings of any room in your home or away.
Liquid mode helps to take the guesswork out of checking the safe temperature of your baby's milk or bath water temperature.
Temperature readings will be shown in 2 seconds, and the memory recall function assists in monitoring temperature over time.
The Vital Baby® Protect™ 4-in-1 contactless thermometer gives the total peace of mind by allowing you to look after and protect your little one's well-being all in one handy hand-held device.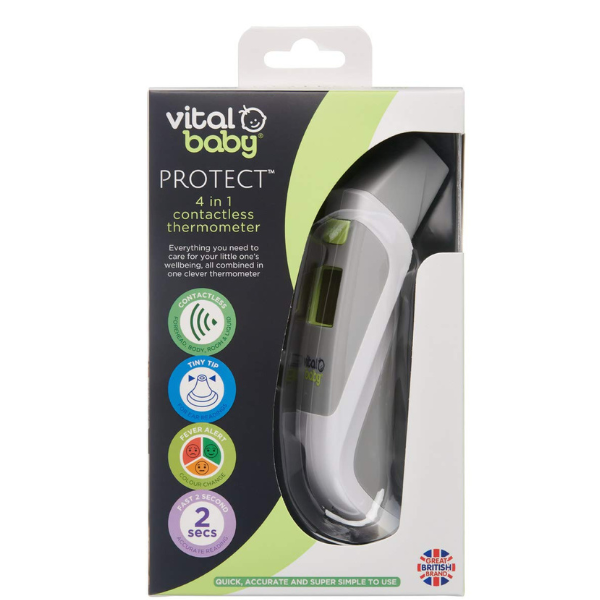 PROTECT 4 in 1 Contactless Thermometer
Sale price

$48.00
Regular price
Choose options