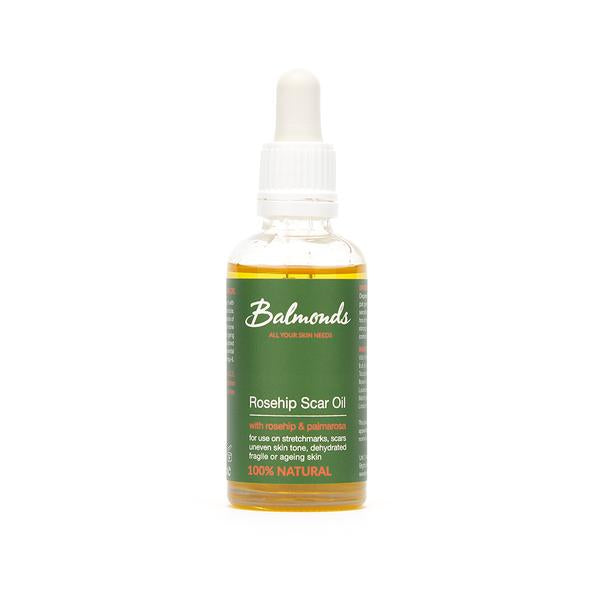 Ultra-intense all-natural moisturising oil.
Suitable for all ages and skin types, including babies from 6 weeks.
Cruelty-free and suitable for vegans.
Perfect for scars, stretch marks, uneven skin tone, dehydrated or ageing skin.
Rosehips are packed full of nutrients such as Vitamins A and C, and the essential fatty acids Omega-3 and Omega-6. These support the natural cycle of skin cell renewal by feeding the epidermis with the vital nutrients it needs to regenerate damaged or fragile areas.
Recommendations for use
Over time the oil can improve the appearance of fine lines, wrinkles, blemishes and scars.
It's the perfect emollient oil to condition, smooth and soften rough, dry or fragile skin, leaving it supple and healthy.
It's also suitable for people who may be prone to dermatitis, eczema, psoriasis and dry, sore, itchy skin conditions.
Moisturise the delicate skin under the eyes and as a nourishing nail and cuticle oil.
On sensitive skin after radiotherapy or chemotherapy.
Our Rosehip Scar Oil is completely free from parabens, preservatives, petrochemicals or perfumes, which makes it perfect for dry or sensitive skin.
Rich in vitamins A & C as well as Omegas-3 and -6, it delivers essential nutrients directly to damaged skin to support the production of new skin cells.
Organic calendula intense golden-orange marigold flowers steeped in pure sunflower oil to extract their soothing, regenerative properties.
Palmarosa essential oil is nourishing, rejuvenating and supportive of skin cell renewal, while grape seed oil is exceptionally high in Vitamin E and linoleic acid.
Lavender and Roman chamomile essential oils have a delicious scent and are naturally antimicrobial to calm and protect your skin.
Choose options