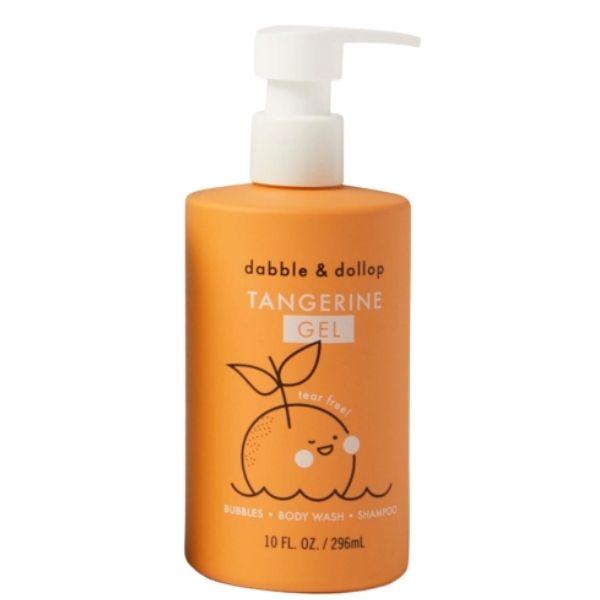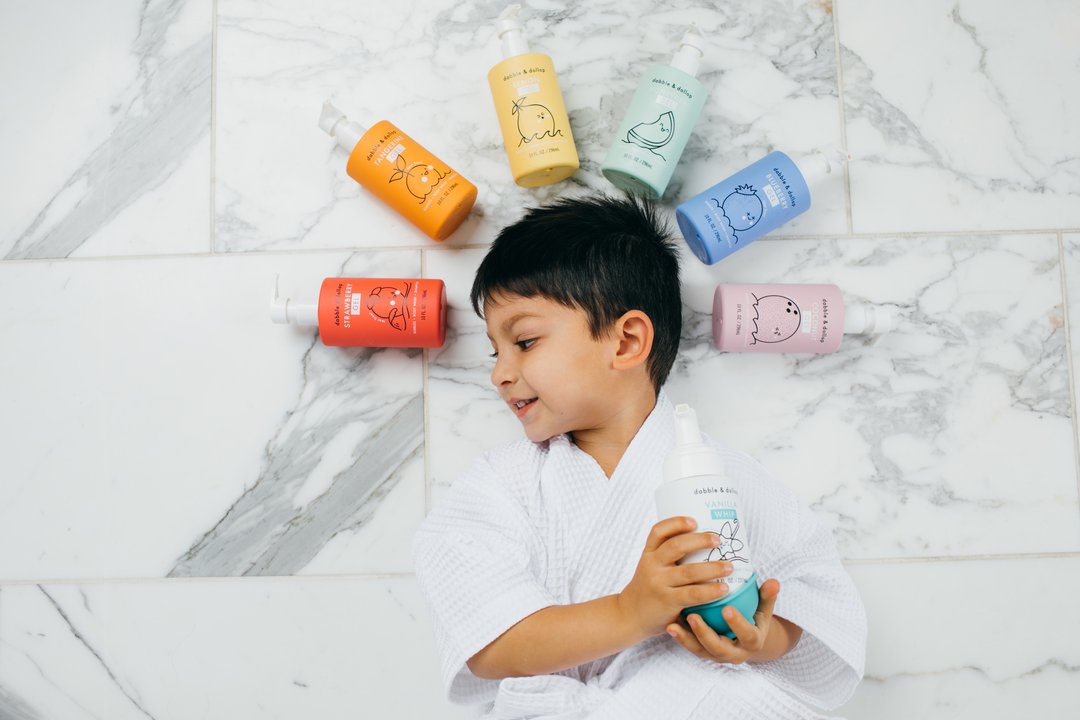 Dabble & Dollop's Tangerine Gel brings the refreshing juicy goodness of tangerine in every bubble.  This mild take on sweet citrus is perfect on its own or blended with any of the six additional scents. Mix with Vanilla for an amazing Orange Pop or with Coconut for one of the classic scents of Summer!  
Dabble & Dollop products are great for little ones to get creative, mixing and matching the scents to make their own custom scents and potions!
This product is dermatologist tested ultra-mild, ophthalmologist-tested Certified Tear-Free, Leaping Bunny Certified Cruelty-Free and feature our innovative SmartScent™ technology. SmartScent™ utilises a blend of natural oils and nature identical compounds (formulated to the strictest European Union standards for quality and purity) and is free of known-allergens. This means that even the most sensitive skin can experience the joy of scent and come out of the water smelling as fresh and clean as a Spring morning. 
Tangerine is a clear, luxurious, dye-free gel and includes approximately 250 pumps per bottle. 
ALSO AVAILABLE IN: 
BLUEBERRY
COCONUT
VANILLA
STRAWBERRY
HONEYDEW
LEMON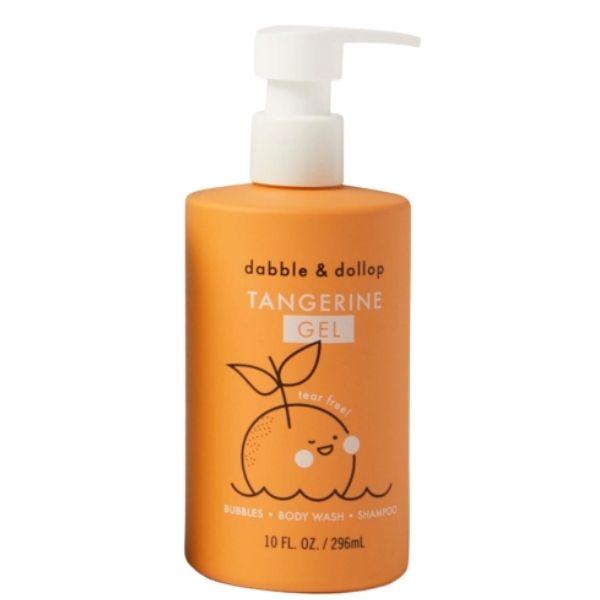 Tangerine Gel 296ml
Sale price

$13.00
Regular price
Choose options