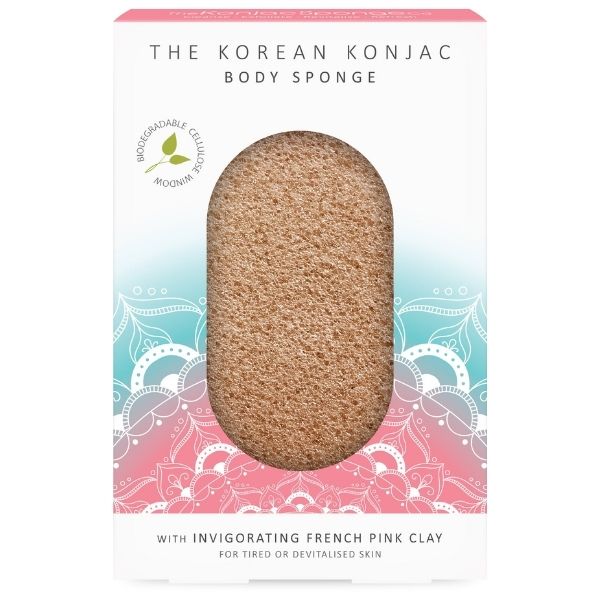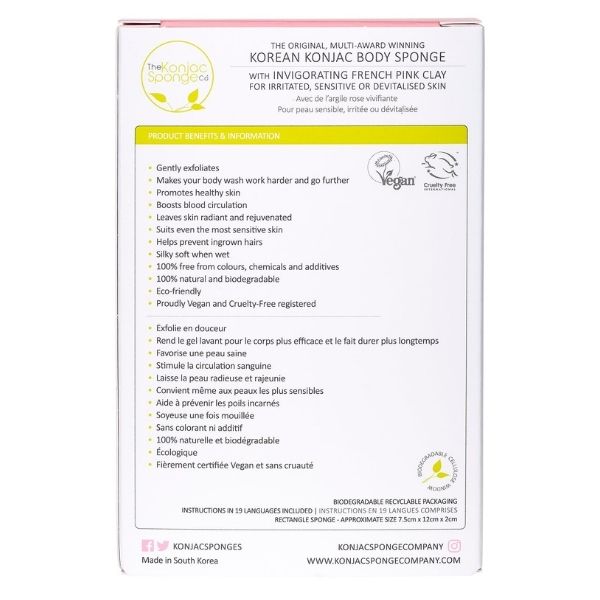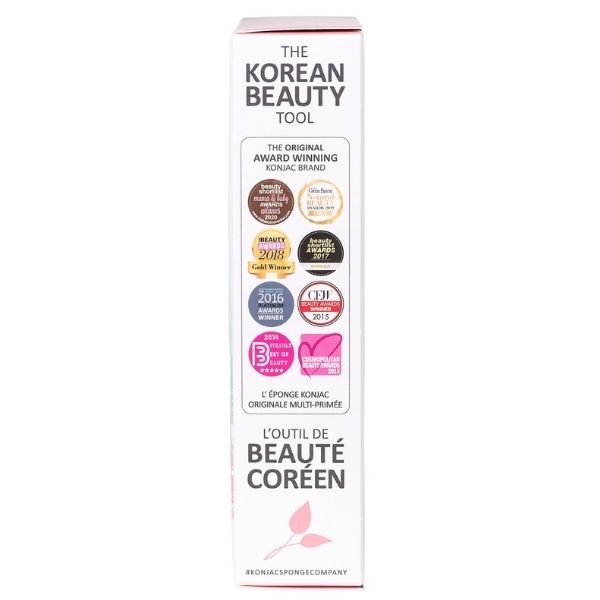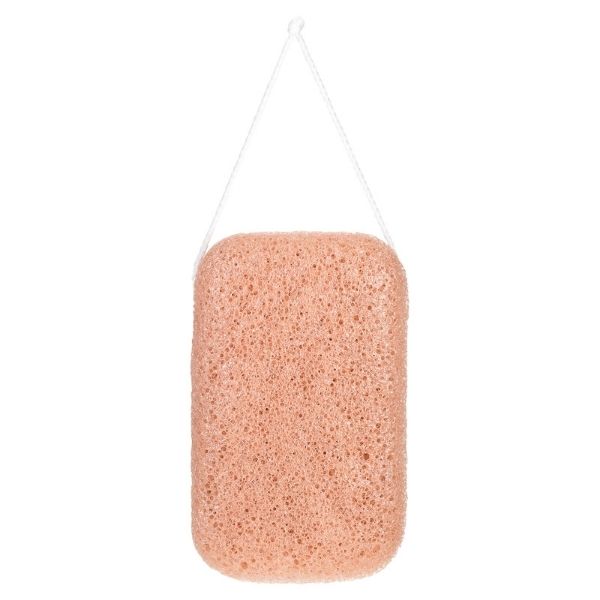 The Mandala is symbolic for the circle of life - So perfectly complementing the purest konjac sponge, whose konjac root and ingredients, evolves from the ground, bring its purity and goodness to support your own healthy daily skincare routine. After the sponge's life is spent, it can return to the ground, in its biodegradable form. The packaging is completely biodegradable too.
The Konjac Bath and Shower Body Sponge with Pink Clay - Ideal for cleansing and soothing even the most sensitive skin types.
The new designed pink clay bath and shower Konjac Sponge has been created for sensitive and dehydrated bodies. Pure Konjac plant fibre has been mixed with pink French clay to help those suffering from weather-stressed complexions. Whether the skin has been exposed to harsh sun or central heating, pink clay helps soften and condition without causing any irritation.
New Shape ensures a smooth flat surface for maximum cleansing, with a string to hang the sponge to dry in an airy place between uses.
Use daily for gentle exfoliation, helping to prevent ingrown hairs, prepping the skin for shaving or waxing and ensuring a great cleanse and healthy skin, as well as making your shower gel work harder and go further.
The Korean shower and bath tool is made from the purest konjac plant root, and nourishing mineral extracts, avoiding all artificial ingredients. Biodegradable and compostable. This sustainable beauty tool gives a great cleanse and maximises your personal hygiene routine.
How It Works
Pink clay is a blend of red and white clay and is the mildest of all the French clays. Naturally mineral rich in iron oxide and silica, French Pink Clay has a softening effect on hard, rough skin and is said to improve circulation and help repair connective tissue.
Suitable for the most sensitive of skin as well as irritated and damaged skins. Ideal to use for skin conditions such as eczema and psoriasis.
Choose options