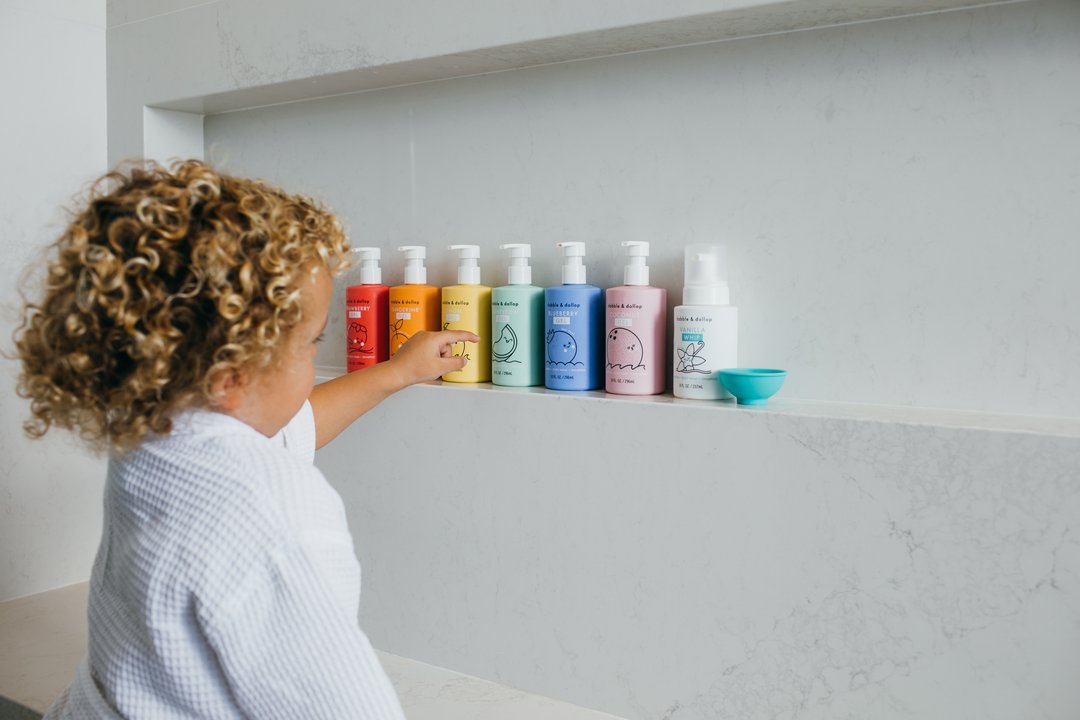 WHIP UP A TREAT. Delightfully rich, luxurious, soft creamy lather for your little ones. Vanilla Whip will gently cleanse skin and hair, leaving it touchably soft. Warning: You will not be able to resist smelling your clean child's head after bathing.
FOAMTASTIC FUN. Dabble & Dollop's 3-in-1 Vanilla Whip is comforting, warm vanilla aroma will have you and your child dreaming of delicious treats and sweets. The extra-rich foam can be used for bubbles, body wash or shampoo.
FEWER & BETTER INGREDIENTS. Dabble & Dollop is formulated with the most gentle and effective surfactants on the market. They clean great and are 100% natural, non-toxic, plant-derived, vegan, cruelty-free, sulfate & phthalate-free, sustainably sourced & produced with cold-pressed formulations. All of our products are dermatologist tested, tear-free, ultra-mild, and safe.
DELICIOUS & VERSATILE SCENTS. Use Vanilla Whip alone or in combination with any other Dabble & Dollop scent. You can enjoy all the mixing fun and amazing aromas of Dabble & Dollop because they are specifically formulated to be mixed together!
SAFE FOR EVERYONE. Designed for children 2 through 12 but safe for all ages.
AVAILABLE IN: 
COCONUT
BLUEBERRY
STRAWBERRY
LEMON
HONEYDEW
TANGERINE
Choose options